501(c)(3) Non-Profit Organization
Phone: 323-377-4304
Address: PO Box 1681 Sandy, UT 84091-1681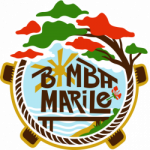 Bomba Marilé was established November 2017 with the purpose of sharing Afro Puerto Rican traditions of Bomba music and dance with the greater Utah community. Since our initiation, we have organized Bomba workshops with visiting instructors, social events including dominos and picnics, and educational activities including showing documentaries discussing issues related to Puerto Rico. Bomba Marilé has had the opportunity to perform at various cultural events throughout Utah including Living Traditions Festival, West Side Dance Cinco de Mayo Festival, Mondays at the Park, and Utah County Fair. We are grateful for the opportunity to highlight our musical traditions from Puerto Rico and to share them with those who support the cultural arts.
We are a 501(c)(3) Non-Profit Organization.
Executive Director:
Miriam Padilla Vargas
Board of Directors:
Isaias Alavéz Martínez
Rafael Maya
Nicole Wines
Manuel Carmona Galarza
Jeanitza Avilés
Awards/Grants:
Salt Lake City Arts Council Project Support Grant 8/2019
Emmy Nominated interview on African Heritage in Latinos in Utah 8/2021
Salt Lake City Arts Council Project Support Grant 1/2022
Presentations Organized by Bomba Marilé/ Presentaciones Organizados por Bomba Marilé:
10/2018 First Bomba Marilé Batey de Bomba with Shefali Shah and Hector Lugo in SLC, UT
5/2019 Bambula: Remembering the Kongo Connection to Puerto Rico with Mabiba Baegne SLC, UT
11/2019 Puerto Rico and Hawaii: Cousin Archipelagos SLC, UT
7/2021 Bomba Cangrejera with Denis Solís and Julia Cepeda SLC, UT
3/2022 Afrodescendant Genealogy in Puerto Rico with Melanie Maldonado Diaz SLC, UT
7/2022 Connection of African Diasporic Music in the Americas with Rafael Maya SLC, UT
Bombazos Organized by Bomba Marilé/Bombazos Organizados por Bomba Marilé:
9/2019 Bombazo at Cocina Caribeña
10/2019 Bombazo at Monsieur Crepes
11/2019 Bombazo to Celebrate Miriam's Birthday
12/2019 Bombazo at Monsieur Crepes
2/2020 Bombazo at Monsieur Crepes
5/2022 Bombazo at the Jordan River Nature Center
6/2022 Bombazo at the University of Utah Black Cultural Center
8/2022 Community Bombazo at the Jordan River Nature Center
9/2022 Community Bomba o at the University of Utah Black Cultural Center
10/2022-2/2023 Monthly community bombazos at the Sorenson Unity Center
Presentations of Bomba by Bomba Marile, organized by others:
5/2019 Cinco de Mayo Festival by WestSide Dance, SLC, UT
5/2019 Living Traditions Festival , SLC, UT
7/2019 Mondays at the Park SLC, UT
8/2019 Utah County Fair in Spanish Fork, UT
9/2019 Tooele Latin Festival in Tooele, UT
9/2019 Westside Elementary School in Springville, UT
9/2019 Logan Hispanic Heritage Festival in Logan, UT
9/2019 Hispanic Heritage Parade and Festival in SLC, UT
9/2019 Afro-American Historical and Genealogical Society Conference Sandy, UT
10/2019 Ogden Hispanic Heritage Festival in Ogden, UT
2/2020 eBay Black History Month Celebration Draper, UT
2/2020 Guest artists with Cukiara at the East West Music and Dance Festival Tampa, FL
6/2020 Utah Black Community Meetup SLC, UT
5/2021 Living Traditions Festival SLC, UT
6/2021 African Heritage Festival Orem, UT
6/2021 Summerfest Arts Fair Logan, UT
6/2021 Living Legacy SLC, UT
8/2021 Gateway Discovery Children's Museum SLC, UT
8/2021 Craft Lake City DIY Festival SLC , UT
9/2021 Aquarium Performance SLC, UT
9/2021 Hispanic Heritage Festival Ogden, UT
9/2021 Rise Virtual Academy West Jordan, UT
10/2021 Weber State University Ogden, UT
10/2021 Bluffdale Elementary School Bluffdale, UT
12/2021 Sugar Space Arts Warehouse Marketplace SLC, UT
1/2022 Butterflies in Kent 365 Poetry SLC, UT
2/2022 Oshun Celebration Ogden, UT
3/2022 Granite School District Middle School Bomba Workshop West Valley, UT
3/2022 Butterflies in Kent 365 Poetry SLC, UT
3/2022 Granite School District Teacher's Development Bomba Workshop West Valley, UT
5/2022 Living Traditions Festival SLC, UT
5/2022 University of Utah School of Cultural and Social Transformation Graduation SLC, UT
5/2022 Woodrow Wilson Elementary School South Salt Lake, UT
5/2022 Thumbtack Company Party Draper, UT
5/2022 Parkside Elementary School Cultural Night Murray, UT
6/2022 Celebration of Cultures SLC, UT
6/2022 Sema Hadithi Soil Collection SLC, UT
6/2022 Ogden Arts Festival Ogden, UT
6/2022 Latino Arts Fest Park City, UT
7/2022 Utah Multicultural Festival SLC, UT
7/2022 African Festival SLC, UT
7/2022 Planned Parenthood Block Party SLC, UT
7/2022 Gateway Children's Museum World Connection Festival
8/2022 African Festival Orem, UT
8/2022 Ogden Pride Parade Ogden, UT
8/2022 Craft Lake City SLC, UT
8/2022 Mondays at the Park SLC, UT
8/2022 Fairbourne Station West Valley, UT
8/2022 Summer Arts Fair Ogden, UT
9/2022 Hispanic Heritage Parade and Festival SLC, UT
9/2022 Draper International Festival Draper, UT
9/2022 Afro Utah Festival SLC, UT
10/2022 Phillips Exeter Academy Exeter, New Hampshire
Bomba Workshops organized by Bomba Marile:
2/2018: Private Workshop with Hector Lugo and Shefali Shah in Oakland, CA
3/2018: Private workshop with Ivelisse Diaz, Chicago, IL
5/2018: Private Workshop with Hector Lugo and Shefali Shah in Oakland, CA
10/2018: Private workshop with Hector Lugo and Shefali Shah in Draper, UT
10/2018: Private workshop with Denise Solis and Julia Cepeda in Oakland, CA
1/2019: Private workshop with Ivelisse Diaz in Draper, UT
5/2019 Private class with Alberto Pagan Ramirez from the Instituto Puertoriqueño de Musica in Philadelphia, PA
8/2019: Private team workshop with Julia Gutierrez and Mateo Gonzalez in Draper, UT
10/2019 Private team workshop with Marien Torres in Draper, UT
12/2019: Private Workshop with Hector Lugo and Shefali Shah from Bay Area Bomba y Plena Workshop Oakland, CA
8/2021 Bomba Workshop at University of Utah
10/2021-11/2021 Weekly after school program at Dream Academy for elementary students
Bomba Workshops we Attended:
9/2018 Workshop with Julia Gutierrez organized by Bay Area Bomba y Plena Workshop in Bay Area, CA
4/2019 Workshop with Victor Vélez y Marien Torres, organized by Bomba con Buya, Chicago IL
6/2019 Private class and Bombazo with Beto Torrens, organized by Grupo Bombazo en Tempe, UT
8/2019 Group Class and Bombazo with Jade Power Sotomayor (Bomba Liberte) and Hector Luis Rivera Ortiz (Taller Bula)
8/2021 La Escuelita Bombera de Corazón in Chicago, IL
4/2022 Kokobale in San Diego, CA
8/2022 Paseo con la Escuelita Puerto Rico
9/2022 Taller Kenuati Chicago, IL
Bomba Conferences and Festivals:
8/2019 Bomba Research Conference by PROPA in PR
11/2019 Festival de Bomba y Plena en Tampa
9/2021 Bomba Research Conference in Puerto Rico
9/2021 Bomba Research Conference in Puerto Rico
3/2022 Encuentro de Tambores San Juan, PR
Interviews:
10/2018: KRCL Interview on upcoming Batey de Bomba
5/2019: KRCL interview on Bambula: Remembering the Kongo connection to Puerto Rico
9/2019: Caribbean Nightingale Blog on What Bomba Means to Us
1/2020: KRCL on Puerto Rico earthquake relief efforts
2/2021 Telemundo Utah on Afro-Latinidad
2/2021 Living Legacy Video by SLC Arts Council
2/2021 Interview for documentary "Life through Dance"
3/2021 Living Legacy Video
5/2022 ABC4 News about Living Traditions
7/2022 Slug Magazine about Craft Lake City
8/2022 KSL about our Community Bombazos
9/2022 ABC4 News about Hurricane Irma effects on Puerto Rico
9/2022 ABC4 News about Afro Utah Festival
9/2022 KSL about Hurricane Irma effects on PR
9/2022 Fox Channel 13 News about Hurricane Irma effects on PR
9/2022 Telemundo for Hispanic Heritage Month
Other Social Events organized by Bomba Marilé
12/2017 Dominos con Cafe
1/2018 Dominos con Cafe
2/2018 Conocernos con Comida Caribeña
2/2019 Lets Play Dominos
3/2019 Documentary showing "Nuestra Herencia Africana"
4/2019 Lets Play Dominos
6/2019 Documentary showing "The Last Colony"
7/2019 Documentary showing "We are Still Here, The Taino Lives"
7/2019 Noche de Comida Caribeña
8/2019 Pa' La Playa- Beach day at Jordanelle State Park
8/2019 Documentary Showing: "My Puerto Rico: The True History"
9/2019 Documentary Showing "Migration- the Puerto Rican Experience"
9/2019 Ancestry Board
12/2019 Dominó y Briscas
12/2019 Documentary Showing "Érase Una Vez en Puerto Rico"
1/2020 Plena pa los Reyes at Papito Moe's
2/2020 Dominoes and Brisca
12/2022 Documentary and discussion "Take Over"
PR Relief efforts by Bomba Marile
1/2020 Collection drive for donations at Monsieur Crepes
1/2020 Bingo pa Borinquen fundraiser